TMOTH had a great idea this weekend looking at the rocket ship quilt. He said, "I think you should put that on a T-shirt for him." And so:
And modeled by the happy recipient: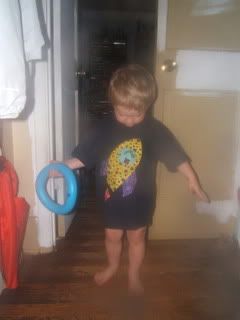 The photos are smudgy because there was yuck on the camera lens. Now cleaned off, but I'm not going to re-shoot these photos.